Brave Guard Security & Investigation Services (Pvt) Ltd.
Protection with a Personal Touch
We wish to introduce ourselves as a well established, experienced and equipped service provider in the security industry.
Private Investigation Services
CCTV Surveilance Services
Security Analysis & Consultancy
Armed Cash protection Squads.
We Safeguard What's Important to You.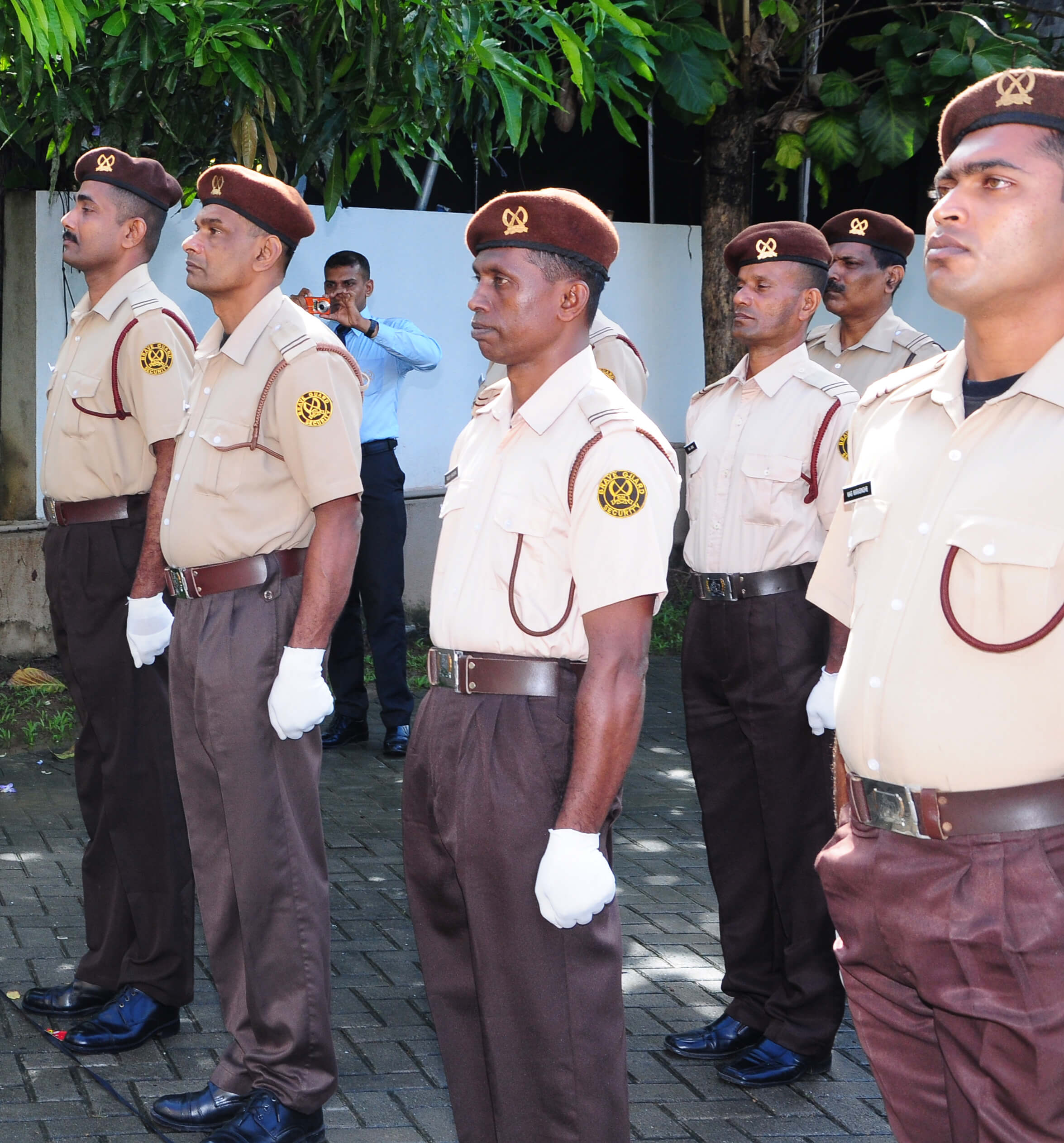 Brave Guard Commenced its operations in October 1999 and within a period of Twenty years it has secured a huge clientele, in spite of severe competition from well-established and long standing security service companies.
Brave Guard has been able to compete and continued to expand its business through deployment of well-trained and disciplined security service personnel.
Furthermore, our company has received commendable remarks from its clientele hihglighting the prompt, courteous and personalised service provided.
Protected Businesses & Homes
Security Guards in Service
Brave guard provides a cost effective and efficient security service ensuring the client's peace of mind. We also take accountability to provide the highest standards of performance, integrity and reliability.
Well Experienced Trainers.
We have professionally well experienced and qualified trainers. We have a well equiped training center at No. 227/10, Sri Jayawardenapura Mawatha, Welikada, Rajagiriya to train our new recruits and also to conduct refresher training programs for our guards periodically.
Types of Training for our guards.
Training of our guards in weapons handling, firefighting, martian arts, languages, Basic law and Security discipline.
Maintaining good relationships.
An extremely good relationship with the ministry of labour, Department of Police and all state Departments due to compliance of all rules and regulations to the security industry.
Regular Supervision and Guidance
Visiting officers will be provided on a daily basis for on the spot supervision and guidance. In addition, sudden check will be done by our special teams and Top management.
Deploying Trained Professionals on short notice.
Highly trained special teams will be deployed to your site on short notice in times of trouble or tension.
Tackling any kind of Security Problems.
Our guards are experienced and trained in all fire drills, safety and first aid. our management is well versed in security management, administration, and law and well experienced in tackling any kind of security problems.
We've Given Protection For Over 20 Years
With the Strong Reputation and Community we have been in this business for 20 continuous years and we'll continute to serve and protect with your support.
HR Division:
0117 290 022
Deciplined and Moral Security Guards with Great Trained Skills. Recommend Brave Guard for any type of work.
Brave Guard Security & Investigation Services are providing excellent services & I have No hesitation in Recommending aforementioned Security Company to anyone who is looking for such services.
" I appreciate the way you have trained your staffs & the way they are following their duties perfectly. Keep us the good work.